There are few events as iconically 'Queensland' as the Ekka – the State's largest agricultural show where tens of thousands of families in and around Brisbane flock annually to the RNA (Royal National Agricultural and Industrial Association of Queensland) showgrounds to rub shoulders with folk from the country.
Before COVID forced the Ekka's closure two years running – 2020 and 2021 – my wife and I were semi-regulars, turning up every few years to savour culinary delights, take in wood chopping events and the various livestock, big and small, wonder at incredible fruit and vegetable displays and cake decorating entries, walk Sideshow Alley (not go on the rides – our delicate equilibriums haven't allowed us to take part in that one-time pleasure for years now), and muse over the abundant sample bags and then, ultimately, leave empty handed (but with already bulging bellies – thanks Ekka deliciousness!) when we realise there isn't really anything there that we want anymore.
Having worked for Queensland's leading broadacre agriculture lobby group for the four years previous, before Autistic burnout cut me down, the Ekka has taken on increased significance for me, even during its unprecedented, two-year absence.
The true magic of the Ekka, I now realise, is that once a year for a week or so it brings agriculture directly to consumers, allowing that industry to celebrate and champion the essential role it plays in all our lives.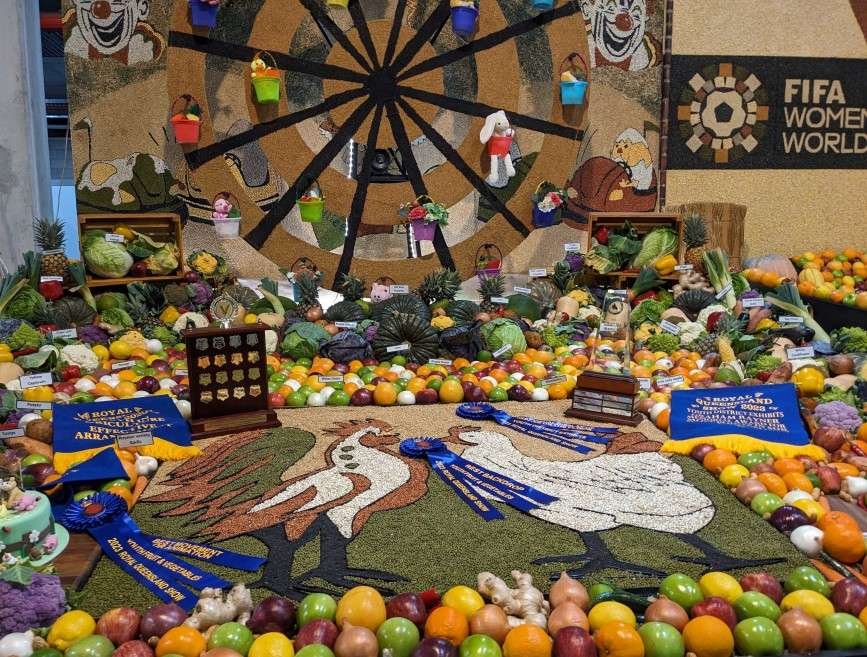 That its ability to draw a crowd remains strong (even Hollywood sometimes makes it to the Ekka) says much – but it also means it takes a lot of thought and planning for the neurodivergent among us to enjoy the outing.
Sensory considerations at the Ekka
The Ekka really is a sensory-seeking individual's playground. Which alternately means it's a sensory-avoiders utter nightmare.
Having recently completed 'The Adolescent/Adult Sensory Profile', and written about it, I know without doubt what I like and don't like, as well as my specific sensory limitations.
While I'm an Autistic person with a strong need to 'control' my environment, I do love trying different food, especially anything that's spicy or full of flavour.
I also have quite low registration, which often means I don't notice something's actually bothering me, or that I'm exhausted, or that I need to go to the toilet! until I'm teetering on the precipice.
Crowds drive me crazy. As a (short) kid, I couldn't stand going shopping for Christmas presents with my mum in the city (at the time there weren't any malls or large shopping complexes in the suburbs the way there are today) because of the crush. So, as you can imagine, that's a major issue for me at the Ekka, too.
That's why when my wife and I decided we were going to venture out to the Ekka this year, I ran through various scenarios in my head before we picked the day we ultimately chose.
There's no way of escaping the crowds entirely, but avoiding weekends and 'People's Day' – the middle Wednesday, a public holiday for Brisbane's 2.5 million residents –obviously helps.
You likewise don't want to go on a day that's too hot. While its technically still winter in Brisbane in August, that's often so only in name. Already this year we've had maximums in the high twenties (that's Celsius), and anything close to that is going to feel like a real scorcher after you've been on your feet for an hour or two.
August in Brisbane is also notorious for westerly winds, which tend to strike like clockwork around the Ekka. This year hasn't been any different, with gusts exceeding 40 kilometres an hour whipping up towards the end of last week and over the weekend, cooling things down and slicing through anyone not adequately insulated.
Fortunately for my wife and me, we missed them. Our day at the Ekka was temperate and overcast, with sunny periods in equal measure.
One of the biggest considerations if you're spending more than a couple of hours at the Ekka, like we did (five in total for us!), is making sure you take enough breaks to rest and recharge.
Unfortunately, and this seems like a massive oversight to me, there are no quiet or 'sensory' spaces at the Ekka, something a lot of large events and concerts include these days.
(Even the upcoming fete at the primary school at the end of my street has a sensory space in one corner – I know because they dropped a map in our letterbox last week, which is great, not because we're going, but because we now know what day to get out of the house to avoid the thing completely!)
The way my wife and I have always approached 'taking time out' from the bustle of the day, even before we knew we were Autistic, has been to sit in one of the grandstands of the main arena.
There is usually plenty of space, and often nothing much is happening during the day unless you go for the couple of hours that span lunch. (We don't ever stay for 'Ekka Nites', when there are motocross and V8 ute displays, fireworks and the like – that's just asking for trouble.)
But to sit in the grandstand, in the shade, sipping water, just looking out at the parade of cows or at the sheep dogs corralling the sheep, certainly is rejuvenating.
Preparation for the Ekka (and any other large event for that matter)
To help make the day even more pleasurable from a sensory perspective, my wife had downloaded the Ekka app to her phone and preloaded the map of the showgrounds so that we already had an idea of where we were going and what we wanted to see.
I decided to drive us in and park in the surrounding suburbs so that we could walk to the showgrounds and avoid any potential dysregulation from the noise, sights, and smells that come from catching public transport.
We each had a small daypack strapped to our backs, and in our packs we had our sunglasses and reading glasses, wide-brimmed hats, jumpers, and water bottles. We also had plenty of paper towel for wiping what I knew would be our sticky hands, and had pre-applied liberal amounts of sunscreen to protect us from Queensland's harsh sun.
My wife also constantly wore either 'loop' earplugs or noise-cancelling headphones to reduce the noise – lots of exuberant screaming and shouting at the Ekka – something I avoided because I don't like the way any type of earbuds feel once inserted.
Fortunately for me, a steady wall of noise like at a fun park or carnival isn't generally an issue – it's tiny squeaks, rattles, and intermittent dog barking that instead drives me spare.
Finally, and for me at least, most importantly, we wore clothing and shoes we knew would be comfortable for the entire day. We ended up, with the walk to and from the car, stomping out more than 14,000 steps during our Ekka adventure, almost 10 kilometres, so good footwear was essential.
Addressing our sensory needs helped make the day possible
The best thing about all this planning and agonising in advance is that on the day itself I felt far more relaxed than I otherwise would have. That we were able to go at all says much – especially given how much we have been bunkering down this year.
It was great to get out of the house for something more than a coffee, good to be in each other's company without necessarily engaging (although I know that with my interest piqued and my stress levels elevated, I may have – code for definitely did! – highlight "an item or two" that came into my line of sight, right honey? 🙂).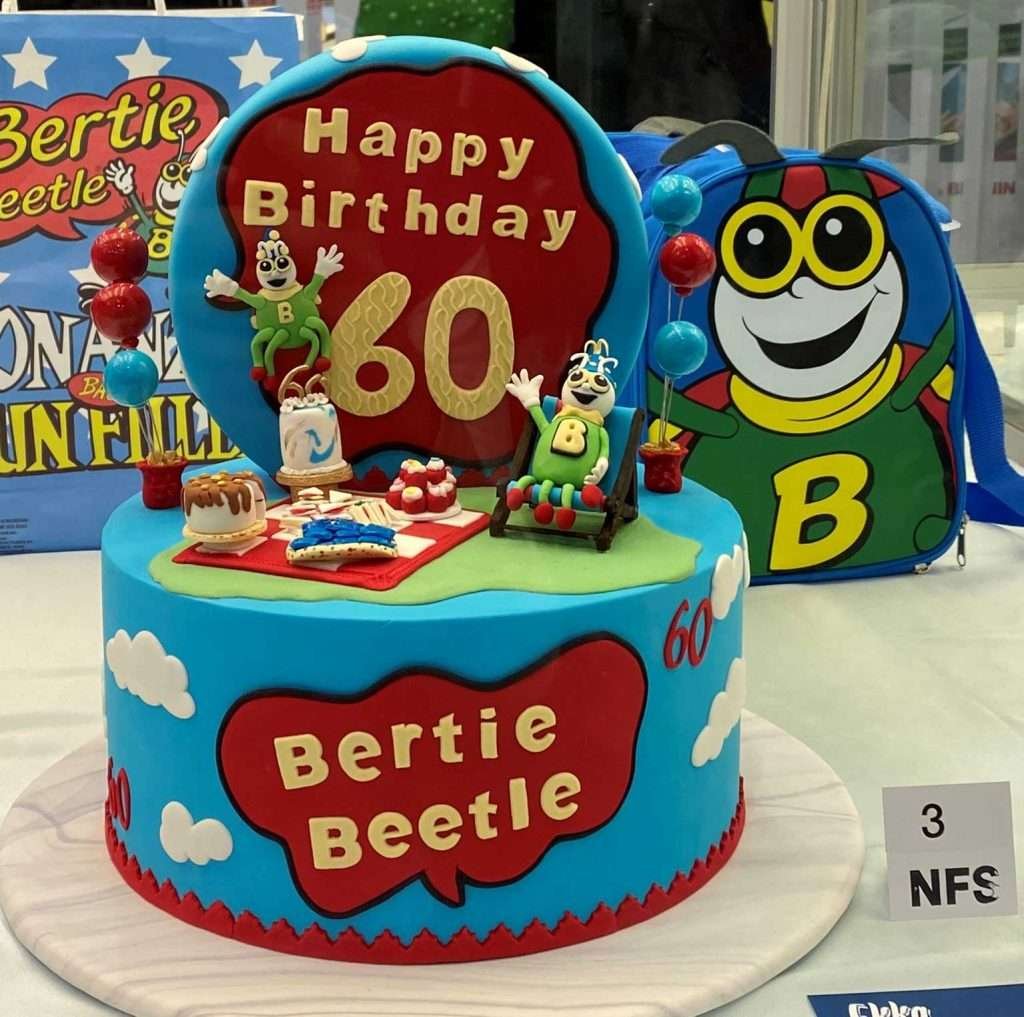 The world whizzed by us and we let it – comforted somehow by the knowledge, the perhaps all-too-infrequent awareness, that we were part of something bigger.
The past 12 months (and even longer) has certainly had its fair share of suffering. But going to the Ekka and being able to put some of our troubles behind us, if only for a day, was like a tonic.
If you can stand the crowds and the noise, and more than a hint of movement, it's impossible not to get taken in by the sights and sounds of others revelling.
Knowing now who I really am, and being able to plan according for our day's adventure helped enormously.
In fact, as the day progressed, despite what one might have initially thought and expected from the sensory assault playing out all around us, by encasing ourselves in our cocoons of hats and sunglasses (and loops), we had real fun – the type that you talk about afterwards.
That is, after all, the infectious nature of the magic of the Ekka. It doesn't discern or judge or care about your neurotype. It simple beckons you and asks you to appreciate everything it has to offer.
Did you find this article helpful? Did it resonate with you or in some way make you stop and think? Writing these pieces takes time and effort, and your support can make a real difference in helping to keep this content flowing. If you enjoyed this post and would like to read more articles like this in the future, please consider donating a small amount to help me cover the costs of running this website. I'm not in this to get rich (and trust me, I won't! 😉), but your contribution helps sustain the effort that goes into crafting fresh, Autism-friendly content. Your support is greatly appreciated. Thank you!